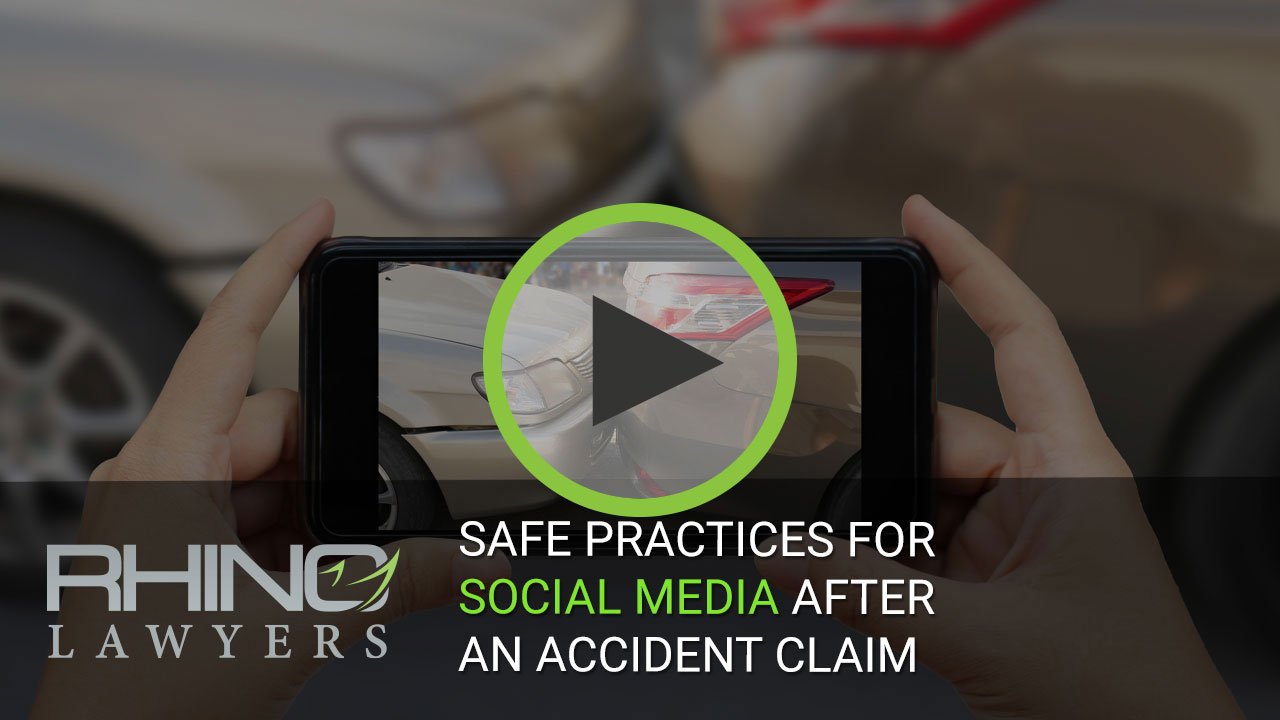 Don't Let Social Media Destroy Your Car Accident Claim
Social media has become a major part of our daily lives over the last decade. With many kids and adults using social outlets like Facebook, Instagram, and Twitter to connect with friends, family, and share stories of their life. Unfortunately, these sites can become your worst enemy if you suffer injuries from a car accident.
Incidentally, most people have the temptation to share their car accident on social media. However, this is a terrible idea. Posting pictures of your accident, your injuries, or even commenting on your condition you risk hurting your case. At RHINO Lawyers we want to help you avoid that risk.
It is important to seek legal representation quickly. The more time that passes since your accident, the more chances for losing evidence and for making these and other simple mistakes that could hurt your case. Contact our personal injury team today so we can help you protect and get the most from your injury case.
Call RHINO Lawyers at 844.329.3491 or complete the "Free Instant Case Evaluation" and we will answer your questions and review the facts of your case.
How They Use Social Media Against You
For instance, if you file a personal injury claim, the insurance company or the opposing party will likely research you on social media. Here are four ways your social media posts can damage your case:
Accident Scene Photos – The other side can use these photos and take them out of context to weaken your claim.
Talking about the Accident – Everything you post on social media they can use against you. Therefore, don't mention your case at all. This includes posts about lawyer meetings, doctor's appointments, and case frustrations. Even comments with good intentions can be construed in negative ways by the other insurance company.
Comments from Witnesses or Friends – Posting a status update about your accident could attract comments from someone that may have seen it or the people with you. These too can be twisted and taken out of context to weaken your case.
Posting about your Medical Condition – Avoid posting updates about your injuries while you are recovering. The defense can use this information to suggest that your injuries were not as serious as you are claiming.
Information Unrelated to your Claim Can Hurt You
Surprisingly, even posting updates that don't reference your injury can still hurt your claim. For example, if you injured your back in a car accident and are seeking compensation for your pain and suffering, don't post photos of your recent trip to Disney World. Even if the photos of you don't show you doing any strenuous physical activities, they could show a picture of you smiling and laughing to a jury. And use it as proof that your injuries are not as serious as you are claiming.
Safe Practices for Social Media after an Accident Claim
So, with insurance companies, their adjusters, investigators, and defense attorneys trying to find "dirt" on a person who is making the injury claim they are handling. Social media makes for an easy source to find this information. Here are a few tips you can follow if you have a personal injury claim.
Set account to private – setting accounts to "private" will make it more difficult for investigators to access your profiles. Use H2 privacy settings to prevent being tagged in images, or being mentioned, on any social media sites.
Don't post anything – Yes, we said it! Don't post anything. However, we know that is not always possible so if you must post something DON'T post about the accident, injuries, anything related to travel, or physical activities.
Don't accept friend requests – Insurance agents may pose as alternate personas to access your account. Also, do not accept requests from your insurance adjuster as they have no business sending you any friend requests on social media.
Contact RHINO Lawyers
Lastly, do not use social media to discuss your car accident claim. It's best to keep all details about the accident, injuries, and the claim progress to yourself. Remember, the less you say after an accident, the better off your claim will be.
Let the Tampa auto accident attorneys at RHINO Lawyers answer your questions and review the facts of your case with a Free Consultation. Get started by completing the "Free Instant Case Evaluation" or by calling us any time, day or night, at 844.329.3491.