Our

Story

Learn how we became Tampa's leading auto injury attorneys.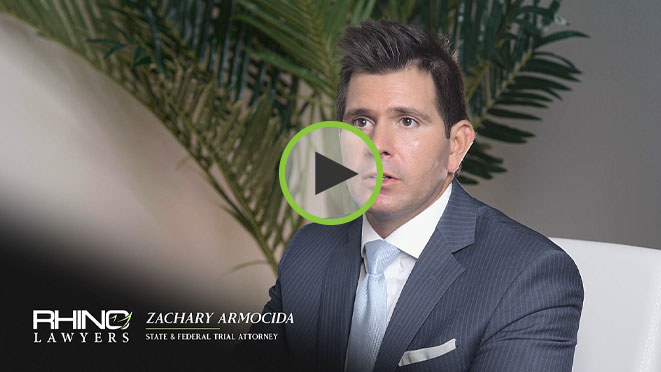 OUR PASSION IS THE PEOPLE WE HELP AND THE LIVES THAT WE HELP CHANGE.
Our story starts with our passion and approach to an outdated traditional industry. Traditional service businesses, such as the legal industry, suffer from a lack of innovation and availability because of their dated heritage. Because most law firms are led by baby boomers who are not technologically savvy. Unfortunately, this simply will not cut it for the Millennial consumer in today's fast-paced world. The common Millennial consumer demands availability and is driving industry change because of their "Amazon Prime" expectations. This means that communication and service must be fast, reliable, trustworthy, and on their terms. Luckily, RHINO Lawyers is a forward-thinking law firm in Tampa that has been pioneering the prime experience for several years. And this might just be because our leadership team is comprised of Millennials.
Here's what makes us the premier attorneys for today's fast-paced world:
Modern Communication. On Your Terms.
There is a Golden Rule that dictates how human-to-human interaction should take place. Treat others the way you want to be treated. So, we apply the Golden Rule in the traditional sense but also relate it to our modern-day communication and service methods with clients. How do you communicate with your friends and family? Instagram DMs, Facebook Messenger, text/iMessage, and Facetime are most likely a few ways. We are your high-tech, high-touch law firm that will communicate with you quickly, just the way you want to communicate with us; human-to-human, friendly, professionally, and on your terms.
Picture this unfortunate incident. You just got in a car accident, you are confused, shocked, and a little out of your element. After calling your family, the last thing you want to do is speak to a lawyer on the phone, right? Our attorneys understand that, and it's completely natural to feel that way during those first critical minutes. In fact, we are Millennials and will be there for you via all social media platforms that you use. With a public IG account, FB Messenger Chat, Virtual Conferences, 24-hr hotline, and number to text, our team is there for you when you need us. Oh, btw, we know how to FaceTime and the camera won't be facing the floor.
Track-Proven Innovation. Data-Driven Settlements.
At one time, our Founder was an attorney for a big insurance company. There he gained experience about how insurance companies value claims to sometimes generate settlement offers. He'll use his insurance industry inside information to benefit you. Sure, you may have heard that before, but the even bigger differentiator with our Founder's Millennial team of attorneys is the way that we go about business. This law firm has found the perfect balance between experience, efficiency, and most importantly, human connection.
Firstly, you will feel like you are talking to your best friend via your preferred communication method with our attorneys. The RHINO Lawyers' team is personable and relaxed. Each attorney has an excellent bedside manner and speaks in a clear language that one can easily understand. Secondly, we are efficient at getting the job done. Using our innovative approach, our attorneys utilize a time-tested, track-proven, data analysis of the most innovative industry trends of how the best settlements can always be achieved for our clients. Simply put, the way we operate is modern and effective. Your money will be in your hand faster than you can say "Okay, Boomer".
"The first rule about RHINO Lawyers: We don't talk about RHINO Lawyers. You talk about RHINO Lawyers. Winning cases to put money in the hands of my clients is so much fun. What makes this even more fun is how convenient we make it happen. We're constantly learning, adapting, and growing". These were the words from the Millennial Founding Attorney, Brandon F. Jones, when asked about why Millennials are flocking to his firm for help with their personal injury and auto accident injury cases. So, if you want to learn more about our story or need help with your injury case contact us, we are here to help you.
CONTACT
RHINO LAWYERS

NOW
BOLD REPRESENTATION. BOLD RESULTS.
Get the answers YOU need to make the right decision. RHINO Lawyers will help you immediately by analyzing your unique case.
So, get YOUR Free Case Analysis now by texting us, chatting with us online, completing the form below, or by calling 844.RHINO.77.
Then, decide what is best after getting free advice from a RHINO Lawyer who wants to help YOU.