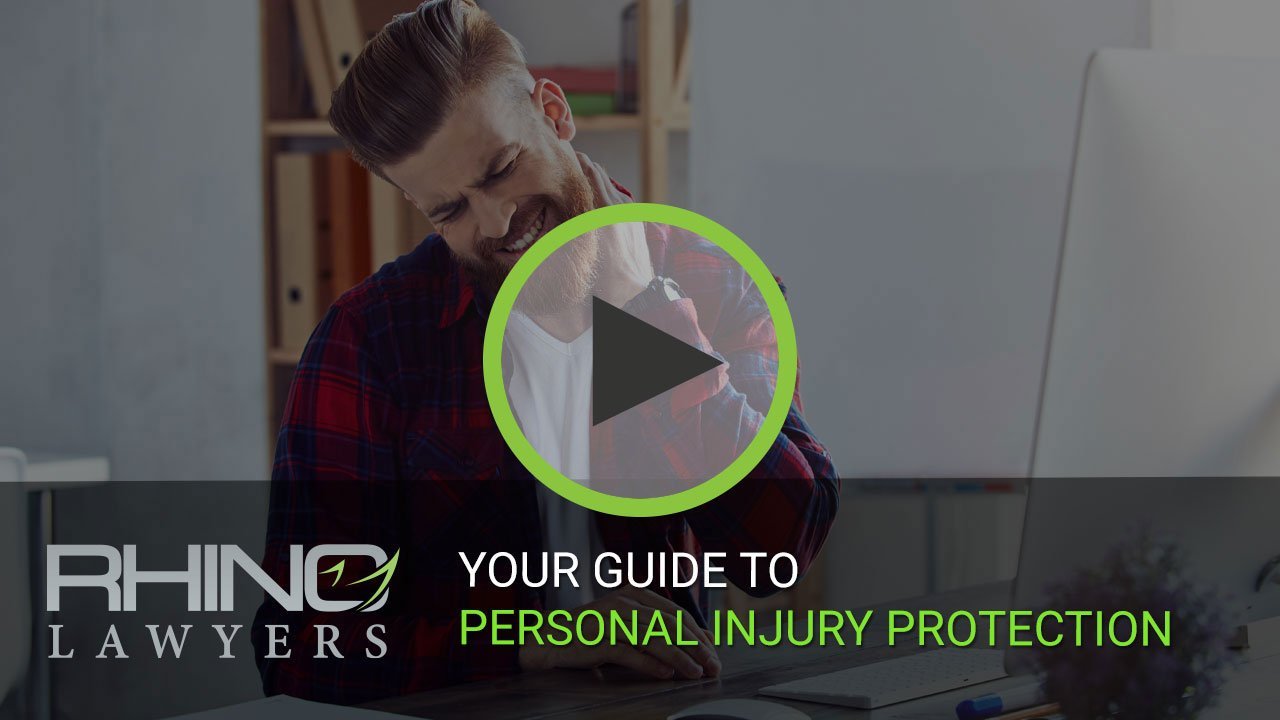 Florida is a no-fault state. This means that when you experience a road injury, both parties can submit claims to their insurance companies, whether or not you are at fault. This law makes the procedure of personal injury protection in Florida different from other states.
Learning about your options is important to help you protect yourself in the event of an accident. This guide will give you the information you need to protect yourself in the event of car accidents.
Receiving Personal Injury Protection in Florida
The no-fault law in Florida makes it easier for people to receive access to financial aid for personal injuries and may reduce the need for lawsuits. It also means that everyone needs personal injury protection (PIP) insurance. If you are registering to purchase a vehicle, you will need to have PIP insurance.
PIP Timeframe
Florida's rules are a lot more strict when it comes to filing PIP claims. For a claim to be valid, you have to receive medical treatment within two weeks of the auto accident. After your insurance claim, the insurance company has 30 days before they need to pay you, and a total of 60 days to thoroughly investigate your claim.
What Gets Included in a PIP
Personal injury protection in Florida includes coverage of the following expenses:
Hospital fees
Any losses arising from lost work (e.g. lost wages)
Household expenses as a result of the accident (e.g. if you need to hire a babysitter because you cannot take care of your children)
Ongoing professional care
Specific medical coverage includes bills resulting from:
Braces
Ambulance and nursing fees
Rehabilitation
X-rays
PIP insurance specializes in covering auto accidents, which can sometimes get excluded from general health insurance coverage. It does not cover costs to your vehicle, so you will need to take out auto insurance and go through a car accident insurance claim settlement process to receive compensation for property damage.
To apply for compensation for lost work, you will need to submit a wage verification, which will be completed by your employer. This report includes your wages in the weeks leading up to the accident.
PIP Coverage Limits
In Florida, PIP insurance only covers 80% of the actual expenses arising from auto accidents. To add to your coverage, you can include medical payments (MedPay), which compensate for the medical expenses you face as well as any other individual's (if you are at fault).
PIP insurance also only covers 60% of lost wage claims, and the total coverage has a limit of $10,000.
PIP insurance does not support claims if you drove under the influence of alcohol or drugs, but MedPay does.
Hiring a Lawyer for PIP claims
You may not think you need a lawyer to claim for insurance, but the truth is, insurance companies can deny your claim, and sometimes, they will take a while to get back to you. To prevent these situations, an attorney can conduct their own crash investigations and support your settlement case. They can also help you when your insurance company is taking a while to provide compensation.
Making A Lawsuit Claim
Even with the coverage of PIP, you are entitled to file a suit against the party that caused your injuries. This means you can cover the rest of your costs that are excluded from your PIP insurance.
Florida allows lawsuits only when the physical harm is severe, or when the medical costs exceed $10,000. There are a few procedures to go through when filing a lawsuit.
1. Record As Many Details As Possible
This actually applies even when you don't want to sue. Having detailed records of the accident will help convince your insurance company to accept your claim. In the case of a lawsuit, they will make the process go a lot smoother.
Some details you can record immediately after an accident:
The other individual's name, license plate, and insurance information
Visible injuries to any parties
Having photographic evidence will also bolster your case.
2. Obtain A Crash Report
To strengthen your case, you will need to obtain a crash report. To find out more about the procedures regarding this, you can visit the Florida Crash Portal on the Florida Highway Safety and Motor Vehicles website.
You can also self-report an auto accident. The FHSMV provides a template for filing a crash report. This can be useful for minor accidents that do not cause significant financial loss.
This crash report will provide all the information gathered during the accident, which will document the different types of injuries and, if filed by police officers, will include more details about the assumed cause of the accident. This is useful for your lawyer when they defend your case in court.
3. Get in Touch With a Lawyer
If you want to file a suit because of an accident, reach out to personal injury lawyers who specialize in auto accidents in Florida. Due to the unique nature of personal injury cases in the state, having someone with a lot of experience in the area will benefit your case.
If you have already hired a lawyer for advocating your insurance claim, you can use the same lawyers to pick up your legal case.
Want to Protect Yourself From Auto Accident Costs?
Accidents happen, and Florida's no-state law and the requirement for PIP insurance maximize the chances of compensation for you. Growing aware of your different options will improve the speed of insurance and legal processes when you file a claim for personal injury protection in Florida.
Looking for attorneys that cover personal injury protection in Florida? Contact us.
CONTACT A TAMPA AUTO ACCIDENT ATTORNEY
In short, after a car accident, you may not know your rights. Above all, don't struggle through the process alone. Actually, our personal injury team is here to help you with any legal needs you might have regarding your accident.
Lastly, let RHINO Lawyers answer your questions and review the facts of your case with a Free Consultation. So, get started by completing the "Free Instant Case Evaluation" or by calling us any time, day or night, at 844.329.3491.