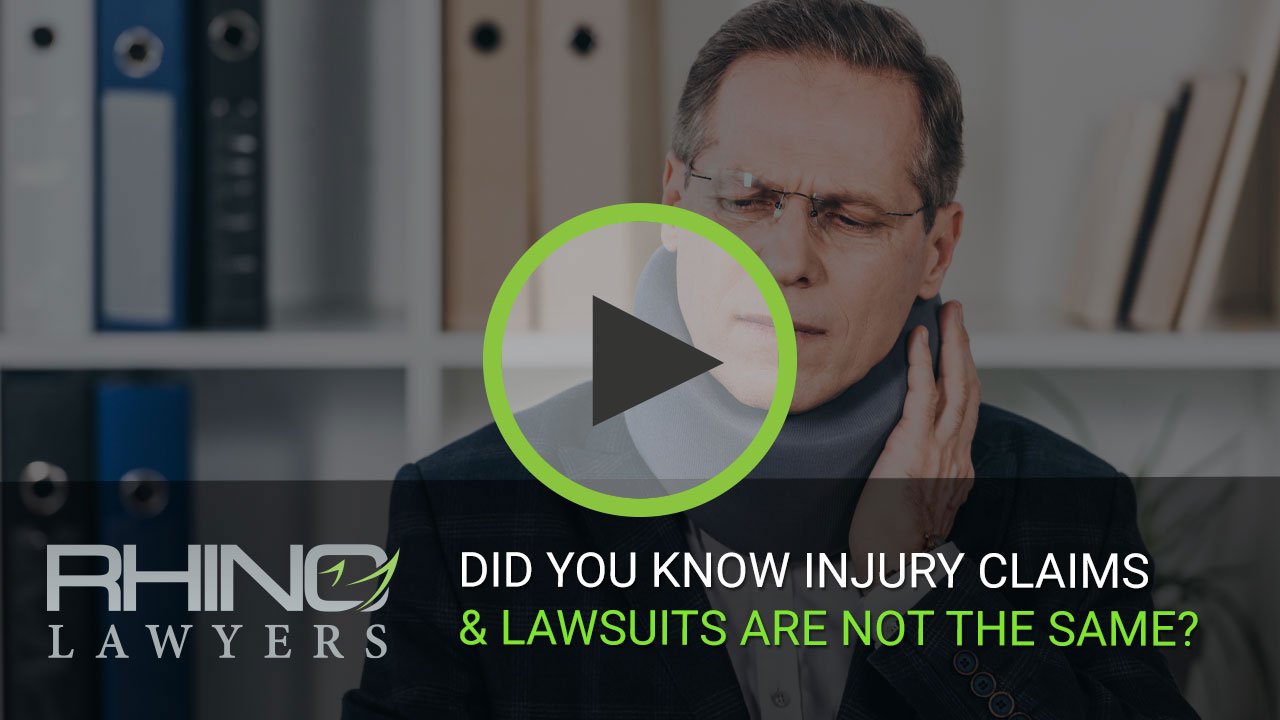 To begin with, you have the right to compensation when injured in an auto accident by a negligent driver. But, did you know you have two options? Particularly, you can file an auto injury claim or injury lawsuit. Although many people do not realize auto injury claims and injury lawsuits are not the same.
In fact, they have very different processes. Because of this how do you know what option is best for you? Well, that would depend on the severity of your injuries and the damages caused by the accident. So, to help take the path that is best for you we recommend speaking to an auto accident attorney.
Auto Injury Claims
Usually, filing an auto injury claim with an insurance company is the first step people take. Thus, it involves sending a formal request to the at-fault driver's insurance company. And, depending on the situation you might need to file with your insurance or your employer's insurance. Other options include filing with a homeowner, or a business owner's insurance company.
Next, the insurance company will perform an investigation of the claim. Though it is important to remember the insurance company does not have your best interest in mind. So, do not speak to them without talking to an auto accident attorney first.
Auto Injury Lawsuits
Notably, auto injury lawsuits help accident victims recover compensation for their injuries. Although, most take this legal action because they could not agree on a settlement with the insurance company. So, this is where having an auto injury attorney is beneficial. Because they know the processes for filing the lawsuit on your behalf.
Now, this civil action against the at-fault driver is more complicated than filing a claim. But, it allows the victim to recover damages for injuries, loss of wages, and damaged property.
How An Auto Accident Attorney Can Help
Finally, whether you need to file a claim with the insurance company or civil suit against the at-fault driver, you should hire a lawyer. Because your attorney will investigate your claim and gather important evidence. And use it to support your claim. For example, they will get the police reports, statements from witnesses, and medical records. As well as, any information on your lost wages. Then, they will use this information to calculate the amount of compensation you deserve.
More importantly, an attorney will file a lawsuit on your behalf. Not to mention, they will use their knowledge to anticipate possible defenses. As a matter of fact, they will most likely be familiar with the opposing counsel's strengths and weaknesses.
Furthermore, you should not talk to or negotiate with the insurance company without an attorney. In all honesty, insurance companies are for profit. And, they do not make money by paying damages. So, they will try to find a way to reduce or eliminate your compensation. An auto accident attorney can keep you from falling for their tricks.
CONTACT A TAMPA AUTO ACCIDENT ATTORNEY
In short, after a car accident, you may not know your rights. Above all, don't struggle through the process alone. Actually, our personal injury team is here to help you with any legal needs you might have regarding your accident.
Lastly, let RHINO Lawyers answer your questions and review the facts of your case with a Free Consultation. So, get started by completing the "Free Instant Case Evaluation" or by calling us any time, day or night, at 844.329.3491.