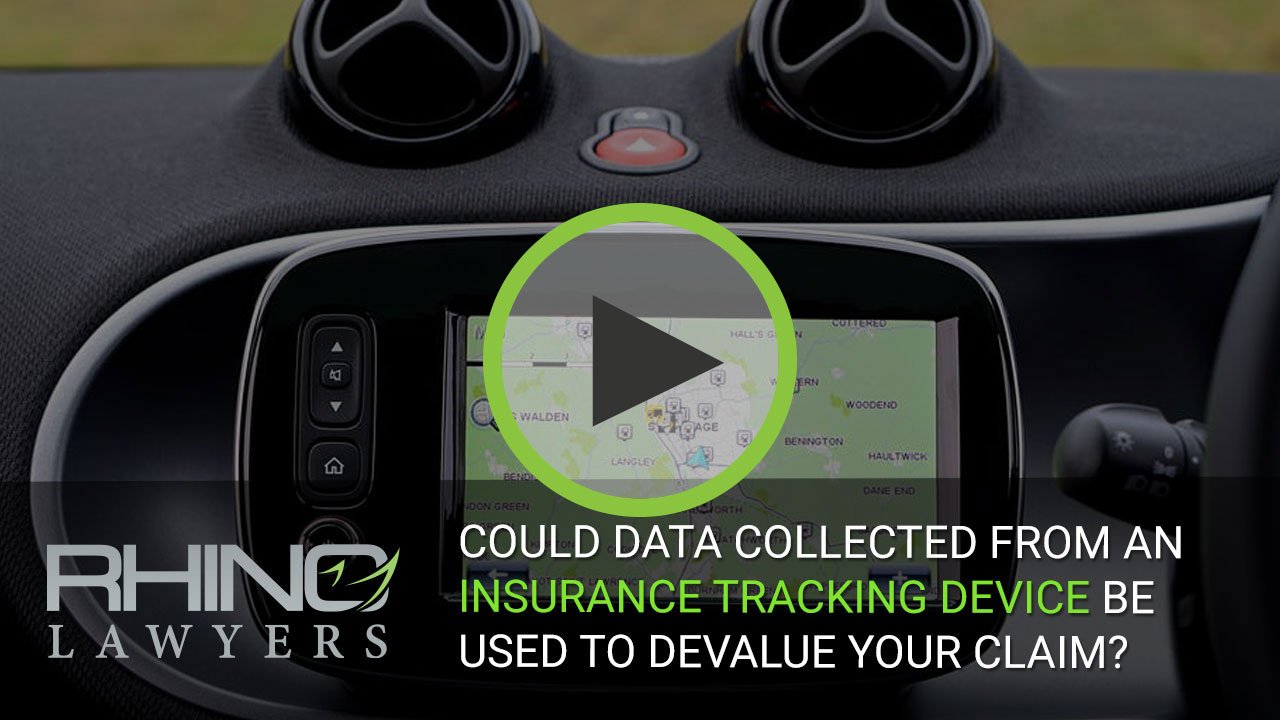 If you own a car like most Americans, shopping for car insurance that provides the best coverage at an affordable rate can be challenging. Many insurance companies offer a discount for using an insurance tracking device. As the consumer, this seems like a win because if you don't have any accidents, you're saving money.
Yet, insurance tracking devices can be used against you when it matters. After all, these devices collect information about your driving habits. If you happen to be in an accident, they can use this data when determining your claim amount.
Understanding how an insurance tracking device can affect you is critical. Here is what you need to know about an insurance tracking device.
How Does an Insurance Tracking Device Work?
When you select to participate in insurance tracking, the company will track your driving in two ways. The first way is with a telematics device that plugs into your car to collect data. The second way is with an app used on your mobile device.
Data That Is Being Collected With an Insurance Tracking Device
While each company will have its own rules around what information is being tracked, they will analyze several driving habits. Insurance tracking devices collect information about your speed, acceleration, and braking, for starters.
If you are driving fast in areas of low speed, this data could be used against you. If you frequently stop or hard break, this can negatively impact you if you have a claim.
Another data the insurance tracking device collects is how often you drive. Mileage is a crucial measurement of how often you are at risk of an accident. The more miles you drive, the more chances you could be in an accident. Additional data collected through an insurance tracking device are sharp turns, phone usage, and the time of day you drive.
For example, if you drive between 12 am-5 am, insurance companies may view that as a high risk for an auto accident. During those hours, more people tend to drink and drive low visibility, and there is more chance for drivers being tired during these hours.
How Are Insurance Companies Using Data from the Insurance Tracking Device?
Insurance companies are using data from an insurance tracking device in many ways. They can use this data to determine your rates.
For instance, say you are paying one rate for a 6-month insurance term and decide to use the tracking device. Your rates could increase based on your driving habits on your new term.
Insurance companies may also use your driving data and share that information with affiliate marketers. Since these devices need your location-enabled, it is a possibility that you are sharing your data with a third party.
Insurance companies have used data from tracking devices for accidents and claims. Insurers can learn more about the time of an accident and use the device to determine what happened. As a driver, you should understand the raw data from the insurance tracking device, which can have a negative impact on you.
How Insurance Tracking Programs Affect a Car Accident Claim
When you sign up for an insurance tracking device program, you are granting your insurance company permission to use any data collected to resolve a claim. It is essential to be aware of this as the data gathered can devalue or even deny your claim.
One of the main ways insurance companies retain their profits is to minimize their claims. If you are involved in an auto accident and file a claim against a driver that hit you, the insurance company will gather any evidence. Since there aren't clear regulations on who can access your driving data, an opposing insurance company can gain access to this data.
The opposing insurance company could use this data to say you were accelerating too quickly or using your phone during the accident if that insurance company can show that you had any fault in the accident that could reduce your claim amount.
You want to consider the risk of using an insurance tracking device because it can provide skewed data. The only information it is collecting is about you and your car. It doesn't consider other drivers, pedestrians, or any other external factor that could affect your driving habits.
For example, if you were trying to avoid an accident and slammed on brakes, the insurance tracking device wouldn't recognize that you were a defensive driver. The raw data they collect would only show aggressive braking.
How Can a Personal Injury Lawyer Help?
Insurance companies use the data collected from insurance tracking and a specified formula to determine your settlement amount after a car accident.
Yet, this data and formula do not calculate the long-term impact of a car accident on you.
A personal injury lawyer can help because they know a fair settlement amount based on medical expenses, lost wages, mental trauma, and more. That's why it is always a good idea to contact a lawyer for advice about insurance tracking device usage and how it can affect your claim.
Legal Advice You Can Trust
If you have used an insurance tracking device and have been in an accident, your next steps will make all the difference. Your insurance company can devalue or deny your claim based on data collected by the tracking device.
By contacting our skilled attorneys, we can listen and understand how to build the best case to maximize your compensation for your losses. Contact us today so we can get started working for you.
CONTACT A TAMPA AUTO ACCIDENT ATTORNEY
In short, after a car accident, you may not know your rights. Above all, don't struggle through the process alone. Actually, our personal injury team is here to help you with any legal needs you might have regarding your accident.
Lastly, let RHINO Lawyers answer your questions and review the facts of your case with a Free Consultation. So, get started by completing the "Free Instant Case Evaluation" or by calling us any time, day or night, at 844.RHINO.77.