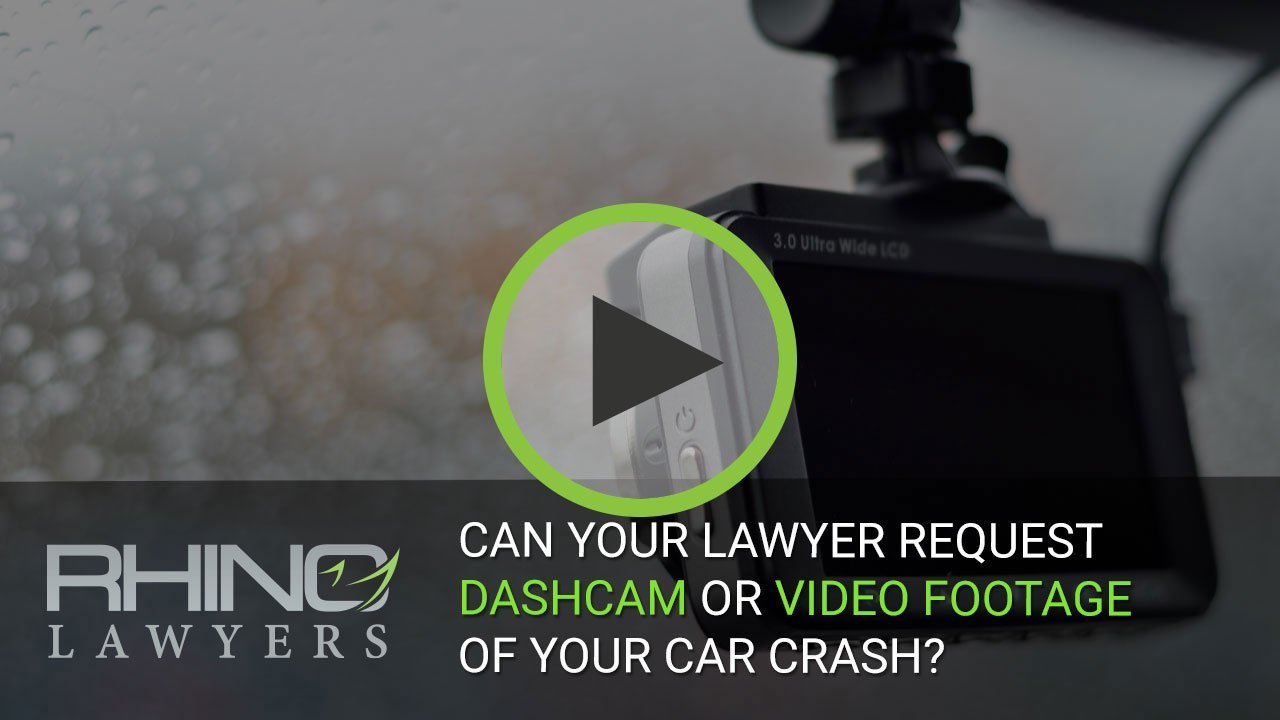 You are driving along, complying with all the laws when suddenly BOOM!  Out of nowhere, you feel the impact of a collision. What do you do now to provide your innocence? It is always advisable to take as many photos of the accident scene, the position of vehicles, and anything else pertinent to the accident scene as quickly as possible. If you have a dashcam running at the time of the incident, what do you do with the dashcam footage?
What if you notice the other driver or witnesses have a dashcam in their vehicle? In that case, you may be wondering, can I request dashcam footage from another driver?
Let's take a look at the use of dashcam footage in car accident cases. We will explore whether or not your lawyer can put in a request to obtain video footage beneficial to your case.
Advantages of Dashcam Footage
Florida does allow the use of dashcam footage as evidence in a car accident. If you are running a dashcam in your vehicle and are in an accident, you can download dashcam footage. Provide this evidence to your auto accident attorney in support of your case.
Florida does not allow the dashcam footage to be the deciding factor in a case. It does provide a tremendous amount of visual support to your position, especially in front of a jury.
Florida Dashcam Requirements
To be admissible in court, the Florida statutes require that any dashcam footage meet the following standards:
The recording must show through clear and convincing footage that is relative to the facts about the incident
The person admitting the video evidence must swear under oath to the authenticity of the recording
While this may seem restrictive, your accident attorney will be familiar with the process to verify its authenticity. If you suffer personal injuries as a result of the accident, dashcam footage will help show the other driver's negligence.
Opposing counsel will likely object to the admission of any video footage that supports your position. If they are able to show that the video was in any way altered or tampered with it may be thrown out of court. If you are providing footage from your dashcam, it is important you do not do anything to the video at all when you download it.
Florida Dashcam Laws
Florida statutes specify that it is illegal to have any poster, sign, or other non-transparent items on your windshield, side windows, or back windshield that impair the driver's clear view of the roadway. The law is vague regarding what qualifies as an obstruction. Whether or not an officer considers a windshield-mounted dashcam an obstruction may vary.
The other problem is if a judge determines your dashcam to be illegally mounted. They may not allow you to upload dashcam footage as evidence they consider illegally made.
Florida also has a law regarding electronic surveillance that may make it a felony to record someone speaking without their consent. If you have passengers in your vehicle that are not aware you are recording their vocal statements, your footage may be inadmissible under the law.
Your auto accident attorney will be able to answer your questions and determine whether the dashcam footage you have will help or hinder your case.
Can Police Take Your Dashcam?
If police are having a hard time determining fault in an accident, they may seize your dashcam as evidence following an accident. However, if this occurs and you believe you are at fault in the accident, contact an accident defense attorney immediately.
If you notice any witnesses or the other driver in an accident has a dashcam, you may want to mention this to the officer. The police responding to the scene may find it appropriate to seize that person's dashcam to use as evidence in the accident. If this happens, make sure you advise your own traffic attorney about the video so they may request copies.
Security Camera Footage
If your accident happens in an area where businesses or homes may have outside security cameras, it is possible the accident is on their recordings. This is why it is important to consult with a traffic accident attorney as quickly as possible following your accident. Companies often have their recordings on a loop, which means they are not kept for long and are soon deleted or recorded over.
These types of recordings are the equivalent of having witness testimony. They are not from either of the parties involved and are unbiased evidence.
Can My Lawyer Request Dashcam Footage?
The short answer is yes, any traffic accident attorney will be able to obtain any video footage of your automotive crash. When obtaining video from an accident, your attorney will use all possible resources:
Witnesses may be reluctant to submit video recordings from their cell phones, however
If a witness or other driver has a dash cams in their vehicle mentioning it to officers on the scene may allow them to seize the  device as evidence
Video may be obtainable from traffic cameras and red light cameras
Dashboard cameras provide excellent evidence of what driver is negligent in an accident
Surveillance cameras from nearby businesses or residential homes may contain accident footage
Doorbell security cameras record all activity within a specific range and may record your accident
Your accident lawyer will know how to go about requesting any video evidence available from any or all of the above sources.
Your Attorney Can Use Dashcam Footage
The answer to whether or not your lawyer can request or use dashcam footage from your accident is yes. They will know whether that video is beneficial to your case. They will also know how to counter any objections opposing council makes attempting to have your footage ruled inadmissible.
If you are the victim of a car, semi-truck, or motorcycle accident we can help. Call us at 844.RHINO.77 to schedule an appointment. We are available 24/7 and offer free video consultations.
CONTACT A TAMPA AUTO ACCIDENT ATTORNEY
In short, after a car accident, you may not know your rights. Above all, don't struggle through the process alone. Actually, our personal injury team is here to help you with any legal needs you might have regarding your accident.
Lastly, let RHINO Lawyers answer your questions and review the facts of your case with a Free Consultation. So, get started by completing the "Free Instant Case Evaluation" or by calling us any time, day or night, at 844.RHINO.77.